Hypoallergenic Nursing Pillows for Breastfeeding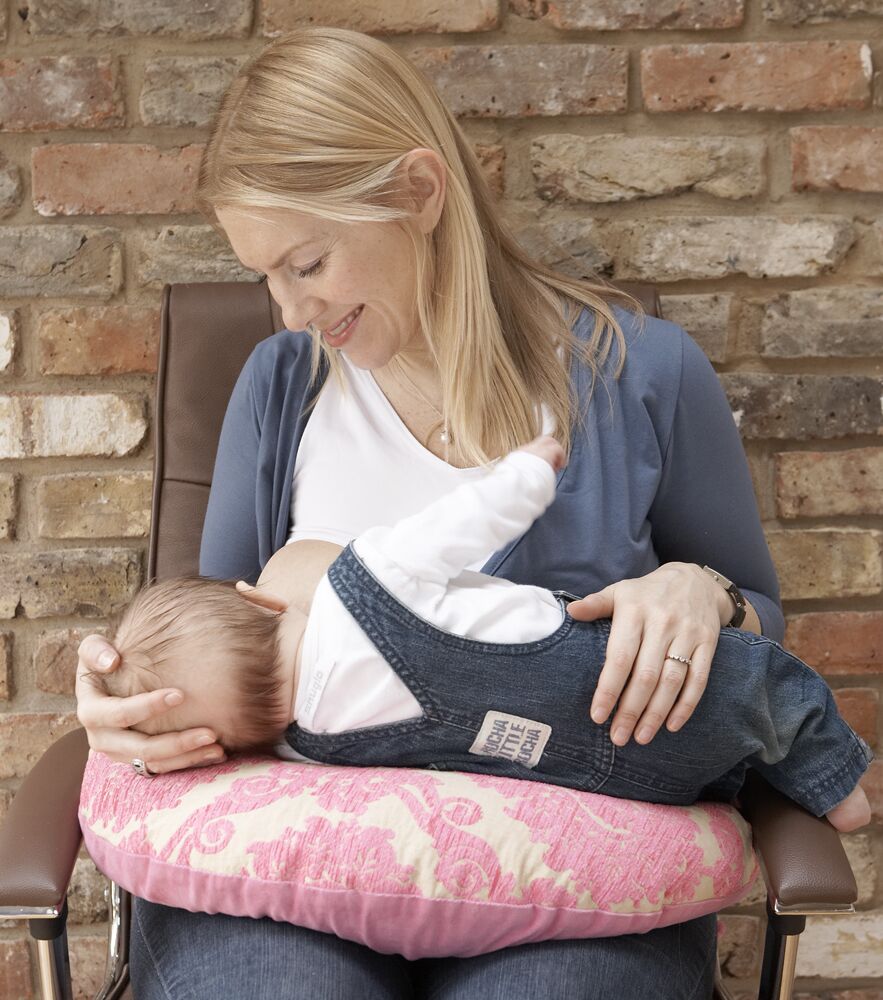 What is the Thrupenny Bits breastfeeding pillow?
The core of our nursing pillow is a crescent shaped cushion filled with high grade hollow fibre polypropylene which is fire retardant and hypoallergenic. The covers for all our nursing cushions are made of beautiful soft to touch fabrics and largely cotton. There are also straps that tie around the waist keeping the cushion in place. The same straps make it highly portable carried over your shoulder like a bag, or hung over the handles of a pram.
Our versatile nursing pillow does the holding for you, it lifts your baby up to a proper position for a good breastfeeding latch, whilst also providing relief to your arms and back.
Not only a Feeding Pillow. Once your little one begins to grow, our versatile hypoallergenic nursing pillows for breastfeeding can be used to prop up your little one, aiding them in learning to sit upright. After breastfeeding for good remove the inner crescent shaped cushion and it will even convert to a bag.
See our shop page
Exciting News
The Thrupenny Bits Breastfeeding Pillows are evolving, well known baby brand Hippychick have noticed what a fantastic design the Thrupenny Bits Breastfeeding Pillows are and with our guidance have created their own version of our cushion doing exactly what our cushions have been doing for new breastfeeding Mums for over 10 years.
Right here on the Thrupenny Bits website I'm offering 2 of their designs using charcoal grey with dusky pink or Reef Blue
Benefits of hypoallergenic nursing pillows for breastfeeding
How Babies Benefit
Better breastfeeding latching creates less frustration
Sleep technology cushion design to encourage sleep after feeding.
Hypoallergenic pillows reduce the risk of allergies for your baby from our product and materials.
Our Pillow allows for multiple feeding positions for your baby
How Mums Benefit
Comfort & Support
Designed with a lactation specialist to provide ultimate breastfeeding support.
Flexibility
The ergonomic design and added flexibility makes the Thrupenny Bits pillow suitable for everyone.
Attractiveness
Fabrics are practical and chosen for Mummy. Mummy will be wearing it so NO dinosaurs.
Slippage
Straps keep your cushion in place so baby won't end up disappearing down a gap as you are breastfeeding.
Versatile & Long Lasting
The breastfeeding cushion becomes a bag as baby grows and then easily becomes a breastfeeding pillow again for your next child.
Portability
The straps that come with the pillow enable you to carry our breastfeeding cushions like a bag. Over the handlebars of your pram or across your body. You really can breastfeed comfortably anywhere you need to…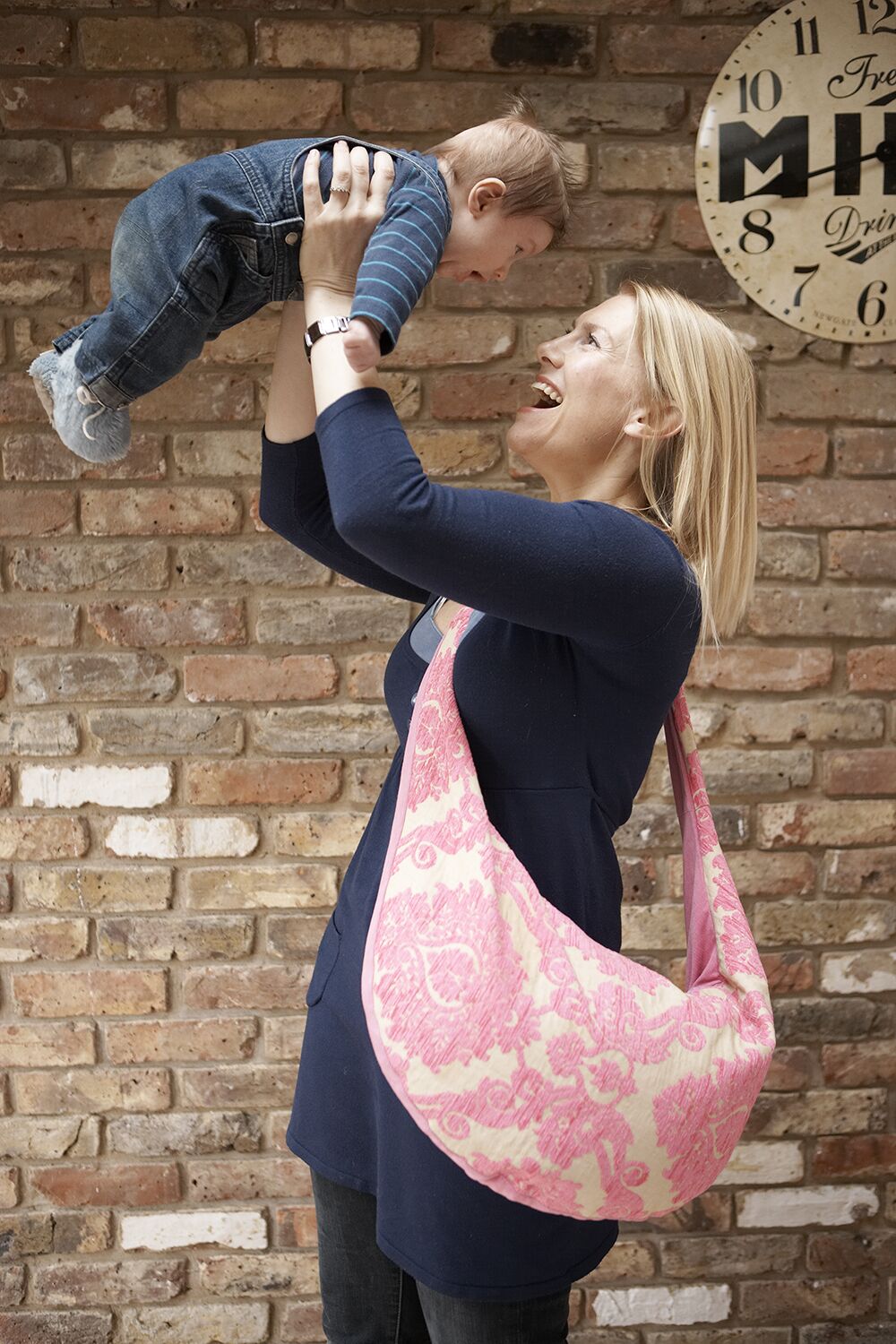 Trending Breastfeeding Cushions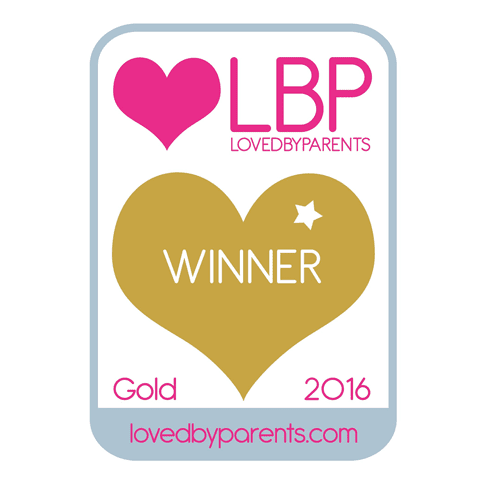 Award winning breastfeeding pillow – year after year!
Our awards speak for themselves – Ther really isn't anything else quite like Thrupennybits breastfeeding pillows..
Loved By Parents Award – Gold
Prima Baby and Pregnancy Award – Bronze
Best Product for Breastfeeding Award
Bizzie Baby Award – Silver
Best Baby and Toddler Gear Award – Gold
Best Baby and Toddler Gear Award – Consumer Choice
The Mother and Baby Award – Previously Shortlisted
What Mums Think of our Baby Nursing Pillows
AMAZING! thrupenny bits was recommended to us by a visiting midwife. Because its a local business, it was hand delivered two hours after I placed the order! We were sent use and care instructions in a follow up email, and was told we can follow up with any further questions. My wife has said it's …
Continue reading

Daniel Taylor
This feeding cushion has made life so much easier. No more hunching over getting a sore back or arm ache trying to hold the little one up when i'm out and about. It is great for going to my older daughter's various activities, I feel much more confident feeding as i know it will go smoothly. I take it round so much it lives in the car. love the red stars design as well, am very happy with it.
I struggle to feed comfortably without my pillow so this bag is great for taking it with me when I go out. The waterproof material has kept the pillow dry even in fairly heavy rain.
"I like fashion more and more each day because it makes my life a lot easier. Thanks guys"
This is simply beautiful. Love the design and feeding baby is so simple now 😉